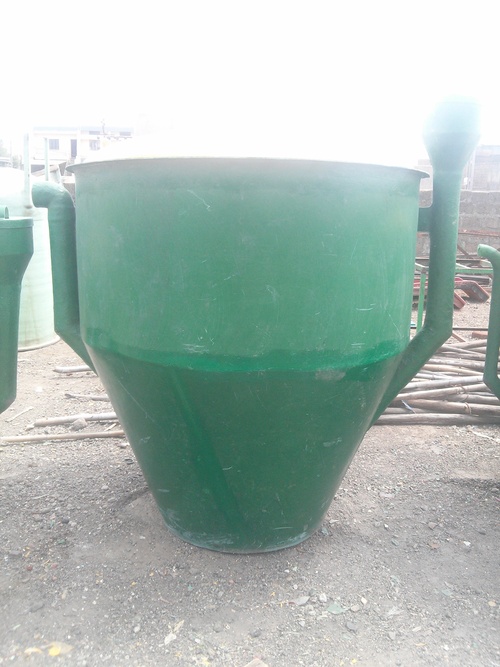 Food waste Biogas Plants
Product Code : Food Waste
Product Description
Food Waste Biogas Plants
We are known as a reputed manufacture, supplier and exporter of Food Waste Biogas Plants, which are designed for treating biological waste. Offered plants feed organic waste for generating the gas that is being used as an alternative to LPG in various hotels, restaurants and industries. Furthermore, this plant is useful for generating electricity and useful byproducts. In our manufacturing unit, these plants are manufactured by employing latest techniques so that these can serve for endless time. Additionally, customers can avail these in the specified range as per they require. We provide these Food Waste Biogas Plants and installation services at the affordable price range.
Features:
Safe to environment
A good source for managing waste in a useful manner
Minimizes the need of fossil fuels
Long working life
Further Details

Food waste is an untapped energy source that mostly ends up rotting in landfills, thereby releasing greenhouse gases into the atmosphere. Food waste includes organic wastes generated in hotels, restaurants, canteens, cafeterias, shopping malls and industrial parks in the form of leftover food, vegetable refuse, stale cooked and uncooked food, meat, teabags, napkins, extracted tea powder, milk products etc. It is difficult to treat or recycle food waste since it contains high levels of sodium salt and moisture, and is mixed with other waste during collection.
Food waste can be recycled by two main pathways:
Composting: A treatment that breaks down biodegradable waste by naturally occurring micro-organisms with oxygen, in an enclosed vessel or tunnel or pit
Anaerobic digestion or biogas technology: A treatment that breaks down biodegradable waste in the absence of oxygen, producing a renewable energy (biogas) that can be used to generate electricity and heat.
We Are Having A lots Of Models By
Size Wise
and also We have Different categories Like......
DOMESTIC Biogas Plant

FOOD WASTE Biogas Plant

Industrial Biogas Plant

PSTR Biogas Plant === (PSTR TECHNOLOGY - PARTIAL STIRRED TANK REACTOR)

CSTR Biogas Plant === (CSTR TECHNOLOGY - CONTINUOUS STIRRED TANK REACTOR)
Features:
* Clean Technical concepts
* Performance and Economic Efficiency Calculation
* Extensive Conceptualization & Engineered Planning
* Sleek, Compact and Automated Plant
* Optimization
* Construction on turn-key and BOT systems
* Operation and Maintenance
Capacity:-1m3 to 25000m3
PRODUCT DETAILS:-
CONDITION :- New

MATERIAL :- FRP

BRAND NAME :- "FGP"

COUNTRY OF ORIGIN :- Rajkot,Gujarat,india

Capacity: Also Having Different Kinds in it.
PACKAGING & DELIVERY :-
PACKAGING DETAIL :- Standard Packaging Box & with Carton Packaging
Delivery DETAILS :- 10 - 15 Days After Deposit
Advantages :-
Production of renewable energy (heat, light, electricity)

Reduction of greenhouse gas emissions through methane recovery

Reduction of solids to be handled (e.g. less excess sludge)

Transformation of organic wastes into high quality fertilizer

Improvement of hygienic conditions through reduction of pathogens, worm eggs and flies

Process stability (high-loads can be treated but anaerobic sludge can also be preserved for prolonged periods without any feeding)

Relatively low construction costs

The space requirements of anaerobic treatment are lower than for aerobic waste water treatment systems

Contact Us
CORRESPONDENCE ADD. : 117/4, Pradyuman Park, Opp. Alap Heritage, Satya Sai Road, Kalavad Road, Rajkot, Gujarat, 360005, India
Phone :+917259555628